Industrial Trash Compactors
New & Used Trash Compactors
Speed-Tech Equipment sells various types of new and refurbished industrial trash compactors: stationary compactors, self-contained compactors, and vertical compactors. New compactors include the Marathon RJ-275 Stationary Compactor, the SP Industries PC-6000 Pre-Crusher Compactor, the SP Industries Self-Contained Compactor, the Marathon Dual Recycling Compactor, and the Vert-I-Pack Compactor. 
Although located in the Grand Rapids, Michigan area, Speed-Tech will ship new compactors all over the world! Just Ask! 
Our qualified installation technicians will install new and refurbished waste compactors for all of Michigan, Northwestern Ohio, and Northern Indiana. Our installation equipment consisting of two flatbed trucks equipped with cranes and trailers to transport the new waste compactor equipment to your site and then install. Our installation crew will take care of the installation from start to finish.
Trash Compactors We Offer:
Our extensive line of industrial trash compactors and products are unique to every application and each client's needs.  Stationary Compactors are great for general trash, dry waste, recyclables, or bulky waste. These waste compactors typically have loading chambers ranging between 1-4 cubic yards and can be configured for all types of loading.
We are there to provide any waste compactor need, no matter if your need is self contained, vertical or stationary compactors including service and parts.
Self Contained Compactors
Speed-Tech is a distributor and dealer for several manufacturers and can supply you with new or refurbished self contained compactors. These are great for high liquid volume applications. The compactor and container come as one unit. These types of waste compactors have loading champers ranging from 1-2 cubic yards with a container ranging from from 10-30 cubic yards.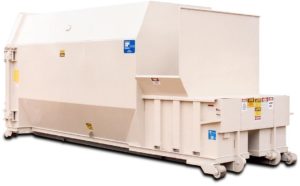 We service and sell a wide range of makes and models of both new and used vertical compactors. These compactors are great for limited space and lower volume applications. They have a removable container which the compactor packs the waste into and all liquids are held in the container until it is removed from the compactor to be dumped. The container is emptied by a front-load collection truck.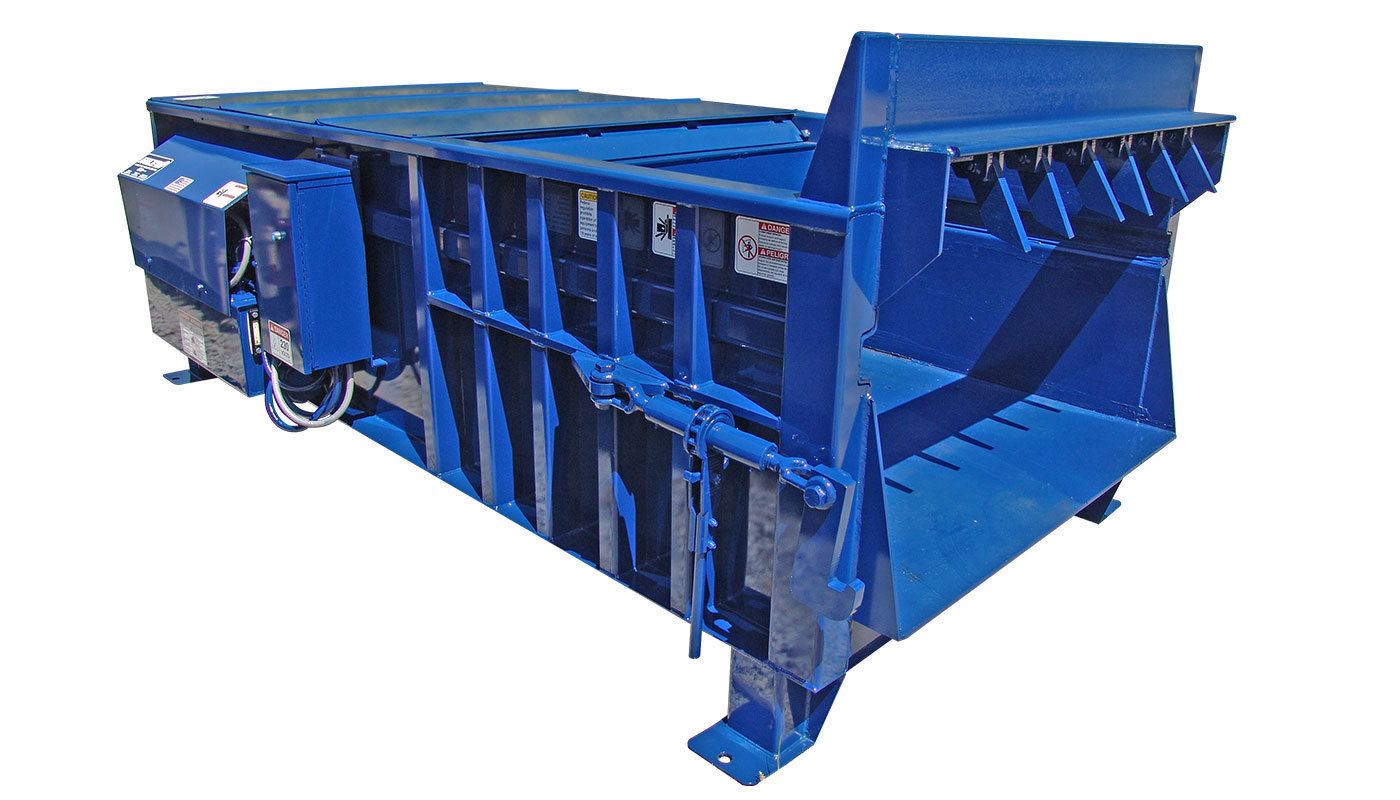 Types of Trash Compactors There are many types of trash compactors that businesses use for different reasons. In general, compactors
Read More »
Baler Safety Tips- How to Avoid Injuries When Using a Baler By following these baler safety tips for operating a
Read More »
Types of Commercial Garage Doors & Which is Right for Me? If you are in the market for commercial garage
Read More »