Horizontal Balers & Equipment
Speed-Tech serves Michigan with Horizontal Balers & equipment. This specific type of baler is either auto-tie or automatic. An automatic horizontal baler is fed by a conveyor. Once the baler dispenses the retaining wires, it will compact the material inside the bales, and then pushes the bales out onto rollers. A manual-tie baler will require the retaining wires to be placed around the baler, manually. Once the bale is formed, the baler door must be opened for the bale to be dispensed. 
Typically, Auto-tie horizontal balers are used for large scale projects and businesses. A Manual-tie horizontal baler is used for smaller-scale recycling. 
New & Used Horizontal Balers For Sale
Ideal for Warehouses, Recycling Centers, and Distribution Centers
The NEXGEN TIEger balers have features not found on other auto-tie balers. The patent pending gear twister is the most exciting technology to hit the baler industry. Gear driven twisters create a knot that has no pigtail. This can result in more than 10% savings in wire consumption. This adds up to a significant amount that can justify the purchase of a TIEger baler. The gear twisters along with the adjustable hydraulic wire positioners and adjustable needle positioners make this tier the most reliable on the market.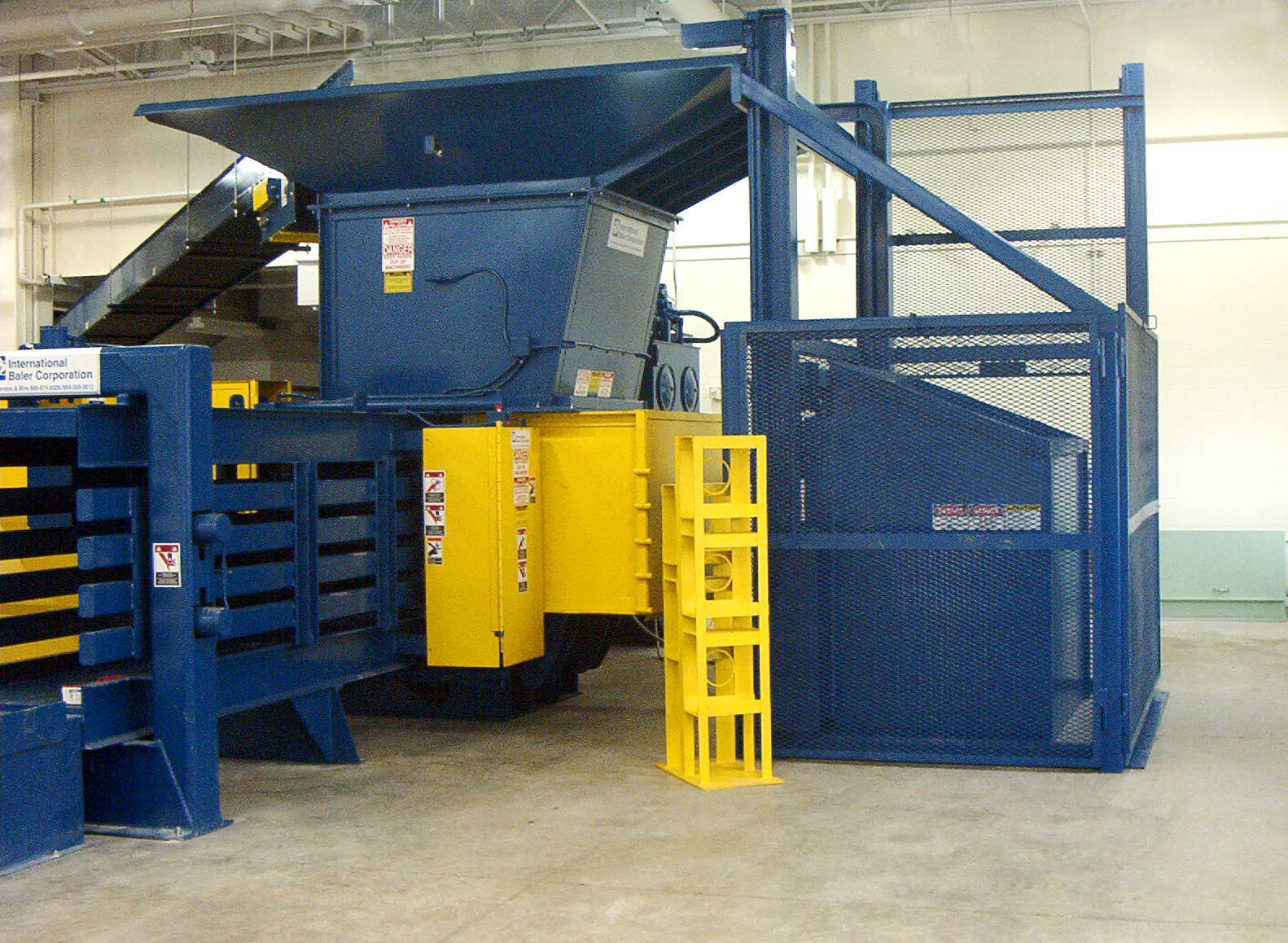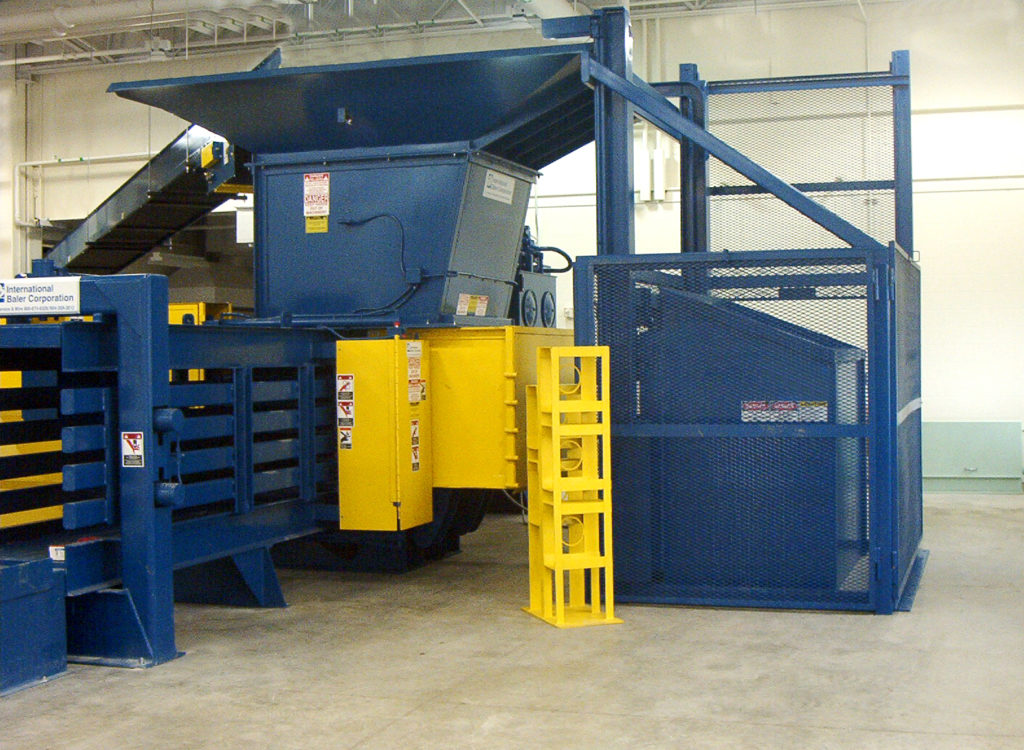 Auto-tie horizontal balers are an automated machine baling material through a horizontal press. The material is automatically tied when a full bale setting is met making the baling process very efficient, minimizing labor and increasing baling capacity. An auto-tie paper baler is ideal for an air system blowing material from presses through pipes into the baler. These type of balers are ideal for printers, distribution centers and manufacturing facilities baling shredded materials such as paper and cardboard.
Horizontal balers are top fed allowing them to be fed with a conveyor which conveys and helps meter the material before it gets to the baler. This enables the material to be loaded more evenly and minimize jam ups and down time. Conveyors also make the system more user friendly allowing for a lower feed height. Hydraulic dumpers are also used to dump onto the conveyor and then the material can be spread out more consistently before reaching the bale chamber. Efficiency and bale quality are often realized when utilizing a conveyor.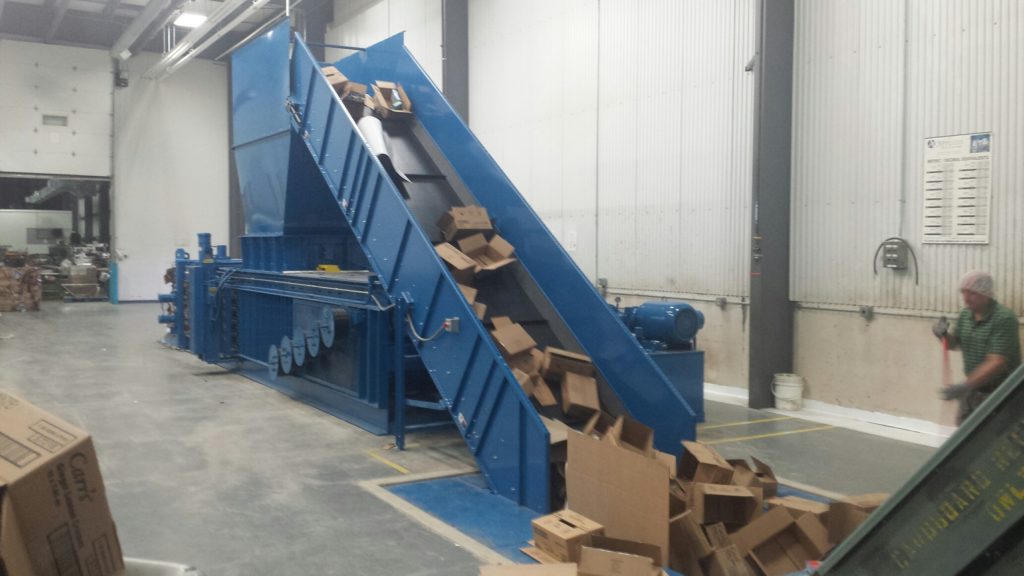 Check Out Our Inventory Of Horizontal Balers in Michigan!
How a Cardboard Baler Can Save Time, Money, and Resources Businesses take great pride and responsibility for their efforts to
Read More »
5 Common Loading Dock Leveler Issues and How to Troubleshoot Them Loading Dock Leveler Issues Loading dock levelers are an
Read More »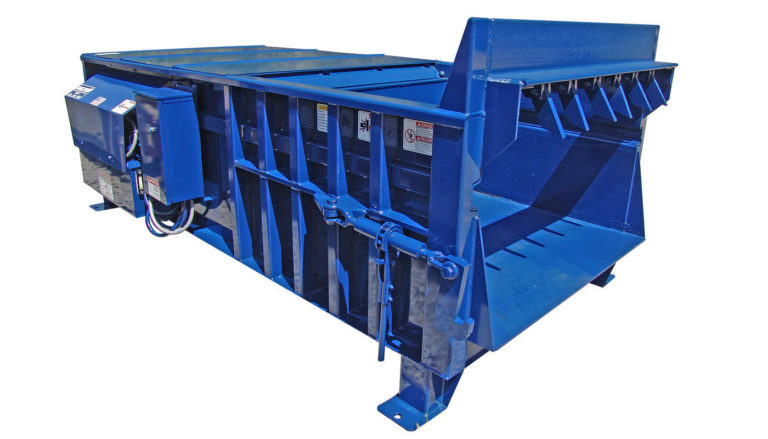 Commercial Trash Compactors: Maximizing Efficiency and Cost Savings Businesses generate large amounts of waste that need to be disposed of
Read More »