Vertical Baler Products, Equipment and Accessories
Speed-Tech Equipment services and sells a wide range of many makes and models of vertical balers. Speed-Tech is a distributor and dealer for several manufacturers and can supply you with new or refurbished machines from a small backroom 42 inch unit up to the largest of 60 – 72 inch balers. Whatever your need may be we can help you out!
New & Used Vertical Balers for Sale
Ideal solutions for distribution centers, retailers, grocery stores, manufacturing plants, malls, and hospitals. 
Marathon High Density Vertical Balers
Marathon's vertical balers are well known for the many innovations that contribute to ease of use and maintenance friendly access. 
Features of Marathon High Density Vertical Balers:
Front Facing Panel Box
Side-mounted power unit with submerged motor and pump in hydraulic fluid tank providing a much quieter operation
Redundant feed gate interlock system that contributes to it being a reliable baler for a long life of trouble-free recycling. 
Smart Relay adds for easy setup, safety features, and diagnostic capabilities.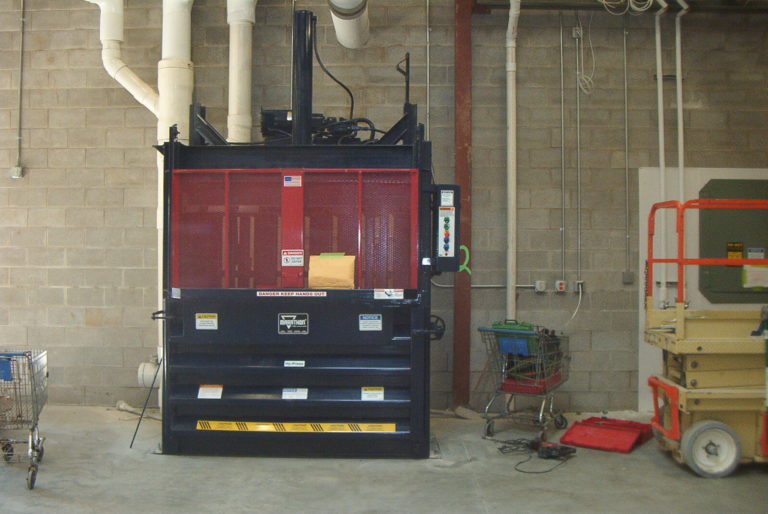 PTR manufactures a wide range of balers that can be used for a variety of applications such as the baling of plastic P.E.T. bottles, aluminum cans, siding, and cardboard.
Features of PTR Vertical Balers: 
Provides 10 standard models of vertical balers that range in size from 24″ – 72″. 
Can accommodate bales from 100-1800 pounds.
Advanced design features that combined easy operation without sacrificing safety.  
Recognized high quality of workmanship ensure these balers will handle your toughest requirements with reliable efficiency and a low maintenance cost with a long life. 
Vertical balers, such as this Bace Vertical Baler, are great for bailing cardboard, plastics, paper, metals, aluminum cans, trim, and OCC. Bace Vertical Balers are ideal for smaller companies, industries, or facilities that do not produce enough waste to be compacted which would require a horizontal baler.
Features of Bace Vertical Baler:
Compact waste and recycling material from above rather than side-to-side. 
Ability to manually load and unload and can be operated by just one person. 
Perfect for buildings with low ceilings due to shorter ram height. 
Check Out Our Inventory Of Vertical Balers in Michigan!

What to Do When Your Loading Dock Door Gets Stuck A loading dock door that is not working correctly will
Read More »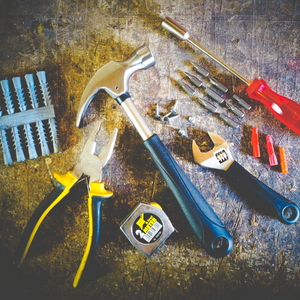 Service Needs for a Commercial Trash Compactor  Your commercial trash compactors are a great investment for your businesses that generate
Read More »
Difference Between Mechanical and Hydraulic Dock Levelers Simply put, a dock leveler (also known as a dock plate) is a
Read More »