New & Used Industrial Balers
Speed-Tech Equipment offers a broad line of new and refurbished industrial recycling balers and equipment. Industrial and commercial balers have been key components to waste disposal systems for a number of industries because of their ability to easily compress and bind waste materials into compact bales for easier handling and transportation. The denser bales will take up less space and are more likely to be sent to a recycling center or purchased by businesses that use recycled materials rather than being disposed of in a landfill. 
Using commercial balers, allows companies to reduce the amount of labor, time, and energy spent in the recycling process due to them only requiring a single person for operation and in most cases even automated completely. Balers continue to be the central point for the waste management process for any business, by compacting and reducing the volume of waste that needs to be recycled or disposed of. 
Industrial and commercial balers are available in different models designed for dealing with different kinds of waste materials like cardboard, plastic, and textile. Most commonly, balers are classified by the type of input and direction of the material flow- vertical baler and horizontal baler. 
Not only do we offer new industrial balers for your operations, but we also have a healthy inventory of refurbished balers including Marathon Balers,  Compac Speciality Horizontal Balers, International Balers, Wastequip Balers, PTR Balers, and BACE Vertical Balers. 
Balers, Equipment & Repairs
Used & Refurbished Recycling Balers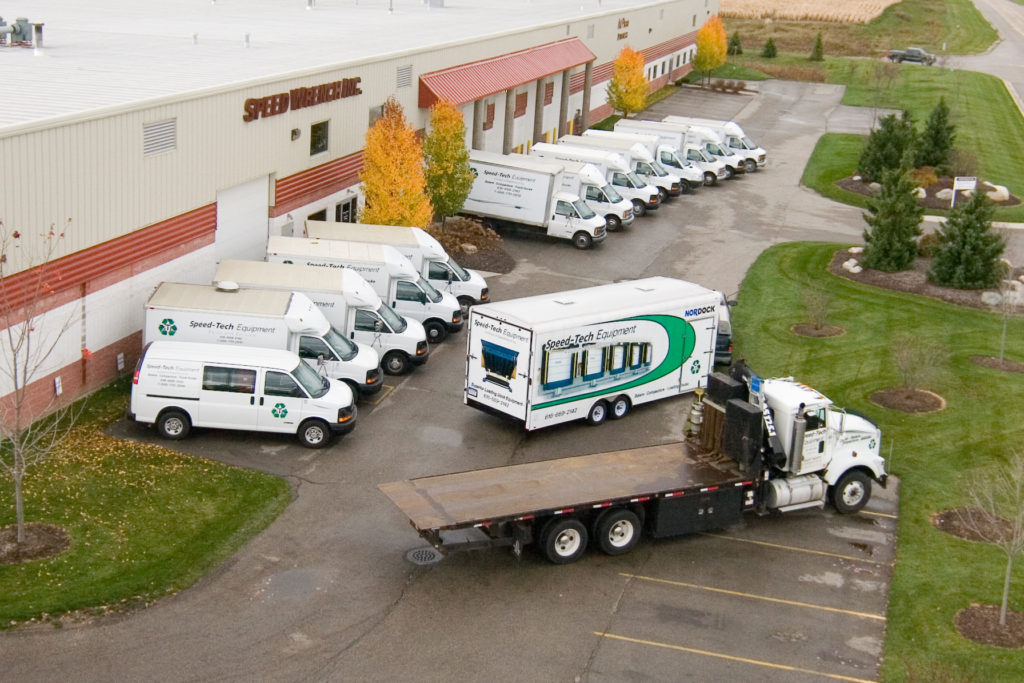 Baler Repair & Installation Services
Our extensive line of horizontal balers and products is unique to every application and each client's needs. We know that your company is not the same as any other company, we will provide you with baler solutions that fit what you need. You will have a team waiting for you at Speed-Tech Equipment ready to fill any recycling baler need, no matter if you need new equipment, to repair services, to parts and supplies.
Vertical recycling balers are not one size fits all. You should have the freedom to choose which baler is right for you, your business, and your operation. Speed-Tech Equipment services and sells a wide range of many makes and models of vertical balers. As a distributor and dealer for several manufacturers, we have the ability to supply you with a wide variety of new or refurbished vertical balers. Our selection allows you to choose which piece of machinery is right for you – from a small backroom 42 inch unit all the way up to the largest of 60 – 72 inch balers.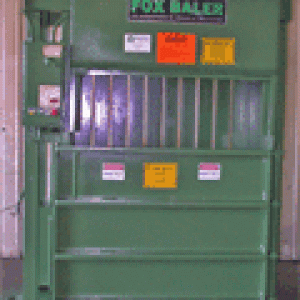 Why Use Recycling Balers?
SAVE SPACE 
Balers help reduce the amount of space that is needed for storing dry and recyclable waste. This makes them perfect for urban industries, manufacturing plants, or business houses which often are limited to storage space. 
SAVE MONEY
Why spend about 5% of your annual return on treating industrial waste? Recycling balers can accomplish this task without costing you a fortune. Balers are the ideal machine for reducing the volume of trash and segregating it for recycling. 
SAVE EFFORT
Made with new and used technology, recycling balers are easy to handle and operate for users. They are engineered to prevent spillage and ensure that all kinds of waste materials stay separated inadvertently. The automated systems in recycling balers help reduce the need of appointing a special staff member for the operation and maintenance of the machine. 
Not sure what type of baler you need? Check out our Baler Differences page here to learn more about the different types of recycling balers and which are useful for your specific needs!
Check Out Our Used Recycling Balers in Michigan!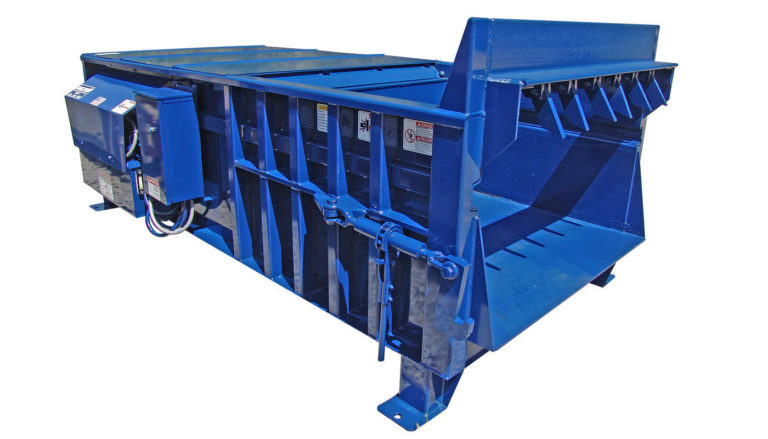 Commercial Trash Compactors: Maximizing Efficiency and Cost Savings Businesses generate large amounts of waste that need to be disposed of
Read More »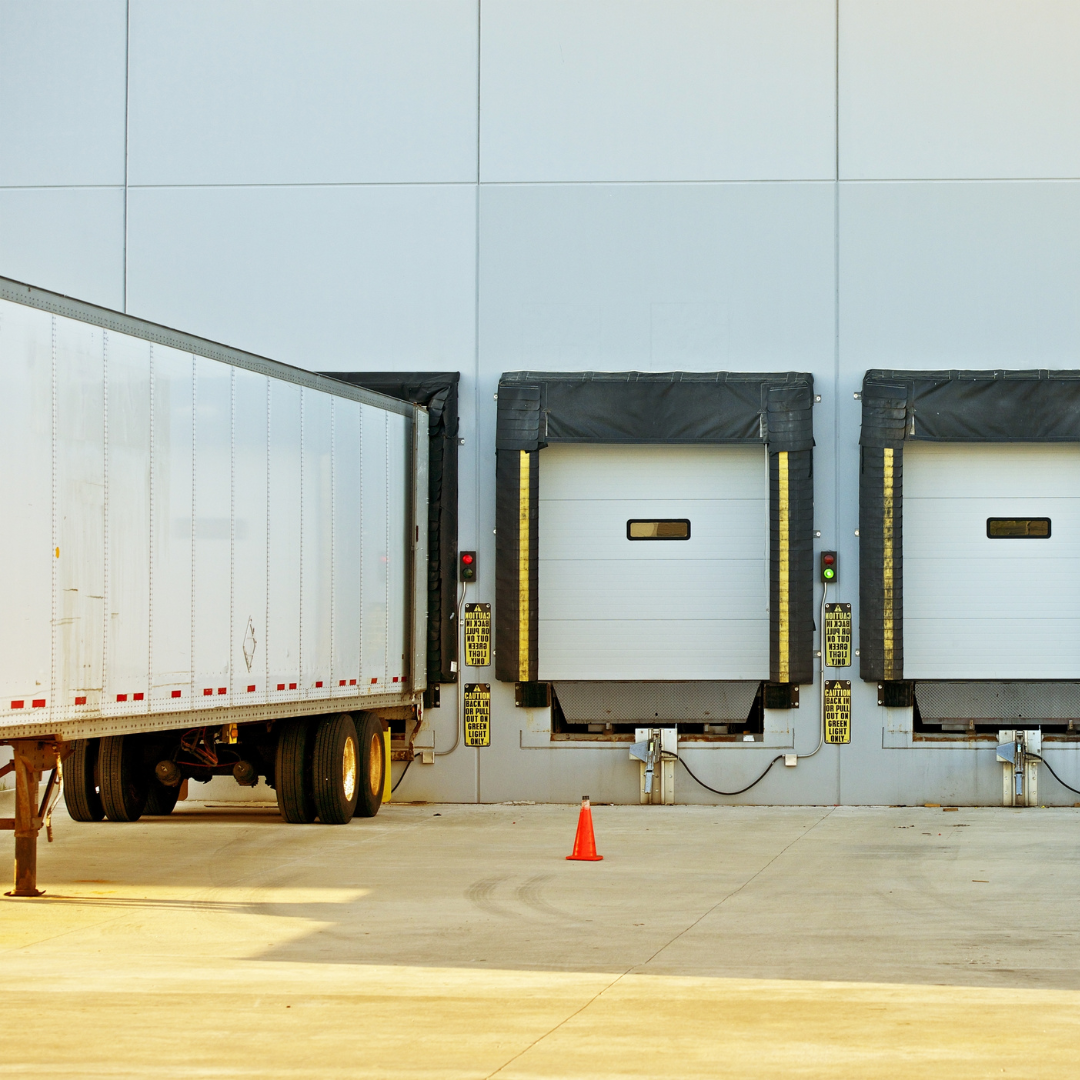 Benefits of Loading Dock Vehicle Restraints Loading docks can be a dangerous work environment. This is because the activities that
Read More »

Types of Loading Dock Lifts | Loading Dock Lift Benefits – Which is Right for Your Business? There are many
Read More »