Commercial Overhead Doors & Repair Service
Raynor Door Company & Hormann High Performance Doors
Speed-Tech Equipment is a West Michigan Dealer for the Raynor Door Product Line. The Raynor Door Company is an industry leader in high quality commercial overhead doors. Speed-Tech will help you select the best overhead door around Grand Rapids that best fits your commercial needs.
SpeedTech Equipment also offers commercial overhead door service and door repair in Grand Rapids and throughout all of Michigan, Northern Indiana, and Northwestern Ohio. Our qualified service technicians are strategically placed in order to provide the shortest response time possible.
Explore our extensive line of sectional garage doors, from thermal efficiency and extreme durability to architecturally inspired models. Find the right garage door for your building application, including commercial, industrial, agricultural, and loading dock garage doors.
CALL TODAY for all overhead door sales and repair service needs!
Commercial Overhead Doors We Offer
Raynor has a large variety of Sectional Garage Doors to meet the needs of our customers. There are Steel Pan doors, Steel Sandwich Insulated doors, and Aluminum doors.
The steel pan doors are also available with insulation and backer panels. Several window sizes and options are available as well for all doors.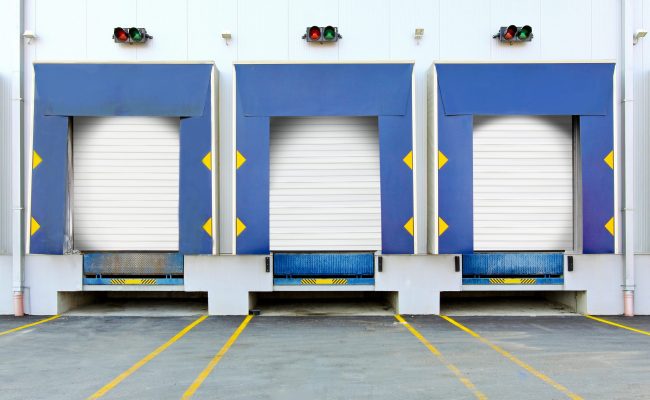 Rugged Raynor DuraCoil rolling service doors are an ideal choice for commercial and industrial applications. Available with steel, stainless steel or aluminum slats in a variety of gauges, DuraCoil doors are built to last. And with five available slat types – flat, insulated flat, small contour, large contour or perforated – DuraCoil doors offer a style to fit any application.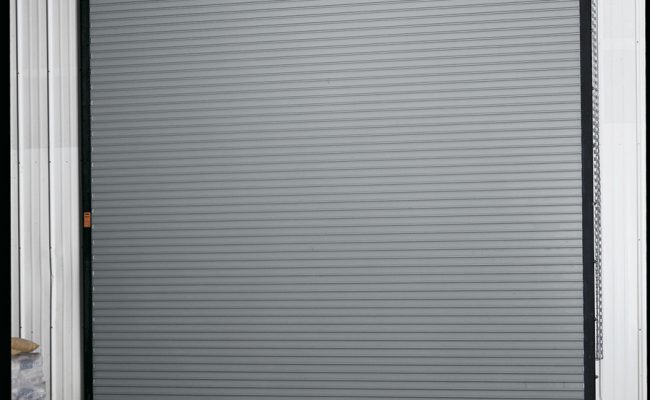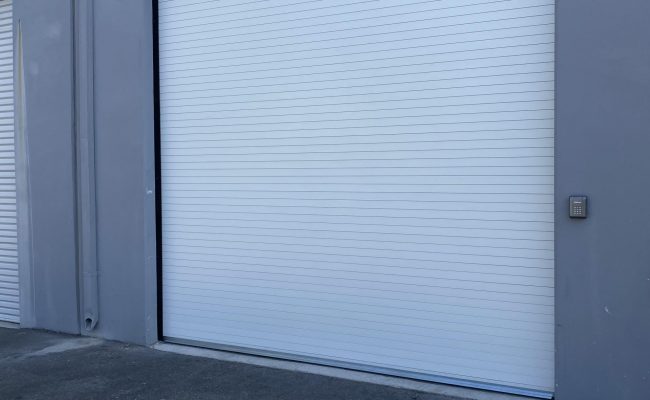 We are a Hormann Flexon High Performance Door dealer. Hormann carries Rubber Roll-Up doors, Fabric Doors, Rigid Panel Doors, and Screen Doors.
These doors can be for interior or exterior, for coolers and freezers, for food processing and clean rooms, and there are even hurricane rated doors.
They can be used for vehicle access, forklift traffic, or pedestrian traffic. Speeds of up to 36" per second up, and 30" per second down are available.
Let us know what your situation is, and we can help you choose the best door for your application.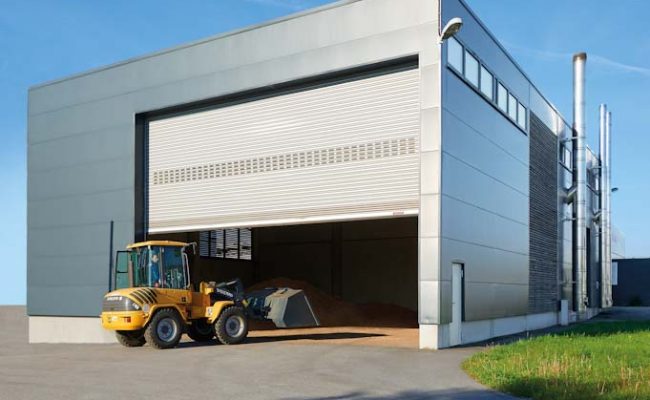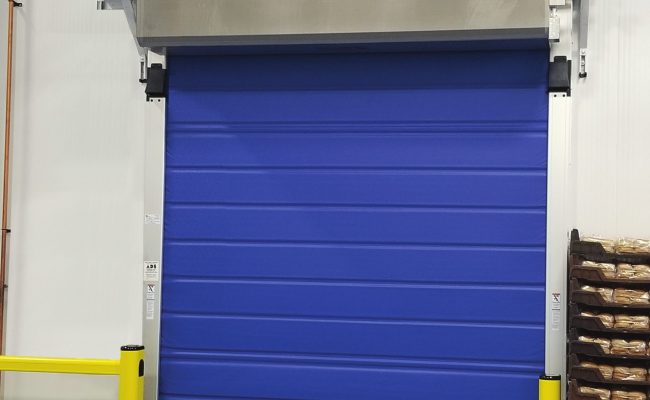 If you're interested in finding an overhead door near Grand Rapids – contact us today! Our staff is happy to help you find the best door for your situation.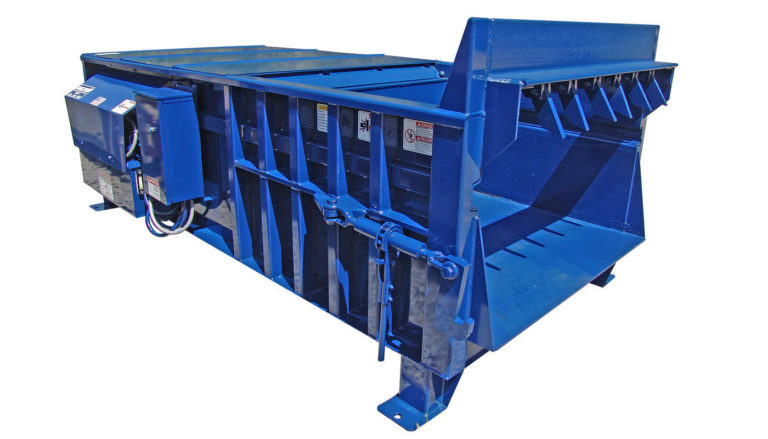 Commercial Trash Compactors: Maximizing Efficiency and Cost Savings Businesses generate large amounts of waste that need to be disposed of
Read More »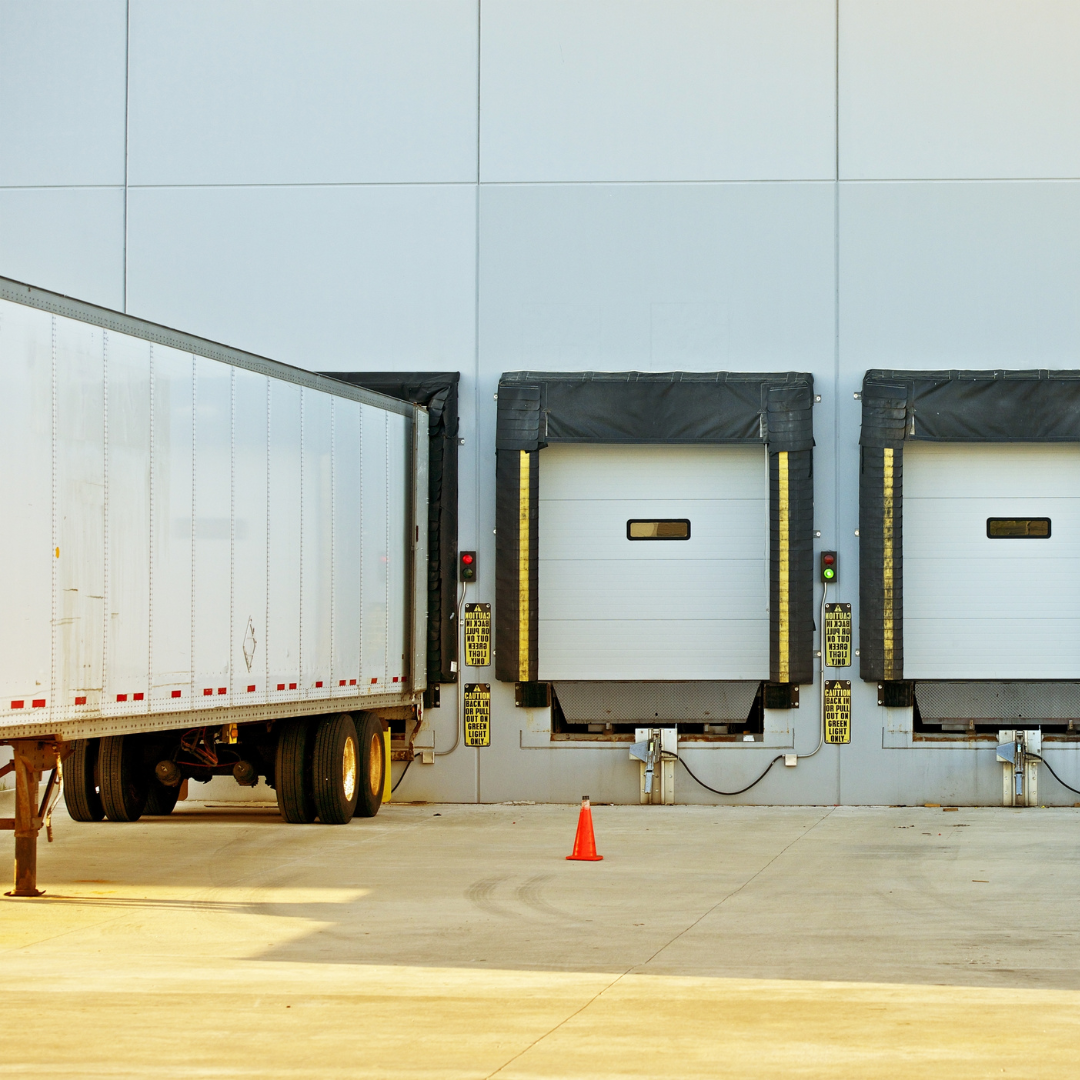 Benefits of Loading Dock Vehicle Restraints Loading docks can be a dangerous work environment. This is because the activities that
Read More »

Types of Loading Dock Lifts | Loading Dock Lift Benefits – Which is Right for Your Business? There are many
Read More »