Stationary Compactors & Accessories for Sale in Michigan
Speed-Tech is proud to offer new and used Stationary Compactors & Accessories for sale in the Michigan area. Stationary trash compactors are bolted to a concrete pad and will compact waste into a detachable container. These machines are designed specifically for dry waste applications, handling aluminum, corrugated boxes, industrial waste plus plastics and paper. Stationary trash compactors are great for facilities that generate 100 cubic yards or more per month such as large box stores, warehouse facilities, distribution centers, and office buildings. 
If you're interested in starting compaction for your facility check out our current inventory of used compactors!  
Marathon RJ-275 Stationary Compactor
The RAMJET 275 is Marathon's best 2.5 cubic yard capacity stationary compactors for the value. Built for reliable performance in commercial and medium industrial applications. It effectively reduces solid waste material to a fraction of its original size. It is attractively priced and features a 60 second cycle time and powerful 55,100 lbs of compaction force.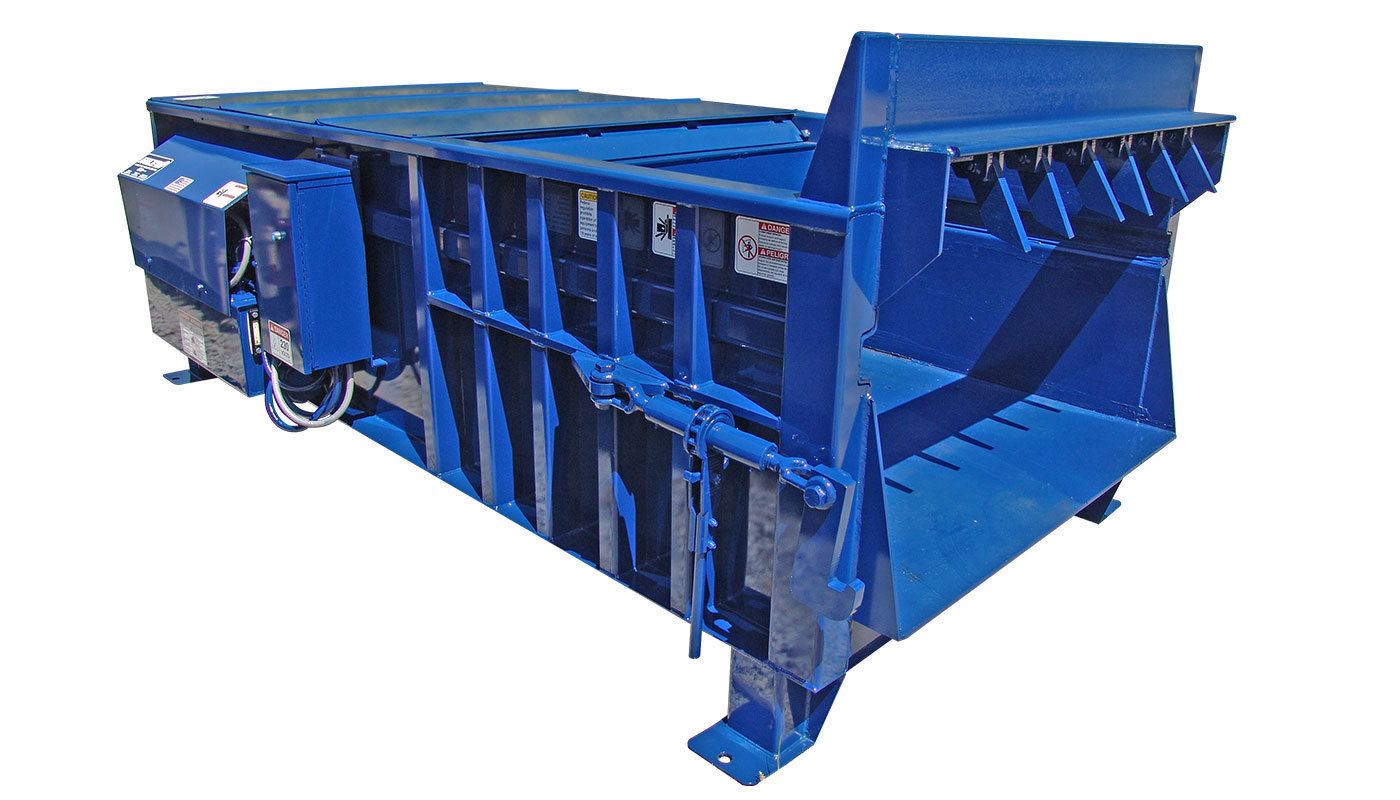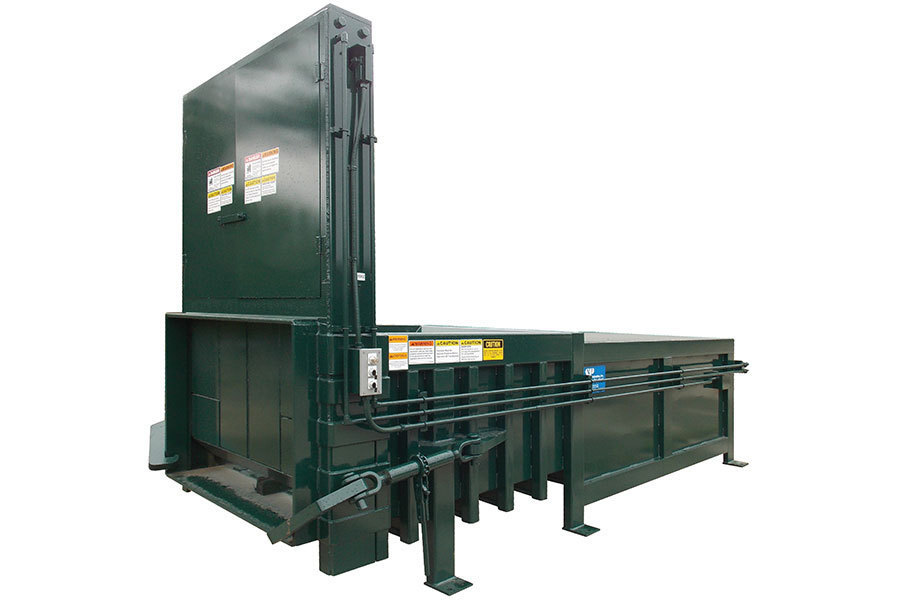 SP Industries PC-6000 Pre-Crusher Compactor
SP Industries dry waste pre-crushers are powerful systems used to destroy products and/or maximize waste in a container. With machines from three cubic yards to nine cubic yards, SP Industries has the right compactor for your application.
Built with ANSI grade steel and designed to handle the heaviest loads, these compactors are reinforced with supports for the floor, sides, gates, ram, and more. Optional bar grate systems help you get more efficiency from the system when compacting steel, wood, or glass. Our engineering team will work with you to design a custom system that meets and exceeds your needs and provides you with cost savings and the best payback possible. Take a look at our used equipment HERE.
Ready to Make the Move and Start Compaction for Your Business with a Stationary Compactor?
Give Us a Call to See if We Can Help You Out Today! 
Recycling Management Services 101 Recycling Management Services play a pivotal role in the sustainable and responsible handling of waste, serving
Read More »
Cardboard Baler Frequently Asked Questions In an age where sustainability and responsible waste management are at the forefront of global
Read More »
Roll up Garage Doors in Grand Rapids MI: Speed-Tech Equipment has you covered! Roll Up to Convenience: Elevate Your Garage
Read More »