Recycling Management Services 101
Recycling Management Services play a pivotal role in the sustainable and responsible handling of waste, serving as the linchpin between environmental conservation and efficient resource utilization. The importance lies in their ability to navigate the complexities of waste streams and recycling challenges. 
These services not only contribute to minimizing the environmental impact of waste but also play a crucial role in recapturing costs and turning them into tangible savings for businesses. The upkeep of Recycling Management Services is equally vital, ensuring the continuous reliability and efficiency of waste and recycling systems. Regular maintenance and strategic repairs not only extend the lifespan of equipment but also guarantee uninterrupted functionality. 
In essence, the importance of recycling management services and their upkeep lies in fostering a harmonious balance between environmental responsibility and operational efficiency, making them indispensable for businesses and communities alike.
Recycling Management Services Near Grand Rapids, MI
At Speed-Tech, our commitment to exceptional service is at the core of everything we do. With 21 strategically placed service technicians, we cover a broad region, including Michigan, Northern Indiana, and Northwestern Ohio, ensuring that our clients receive prompt and reliable assistance. Our operations run at full capacity five days a week, from 7 AM to 5 PM, guaranteeing consistent support for waste and recycling needs.
 Recognizing the importance of accessibility, we offer emergency services after hours and on Saturdays, ensuring that urgent situations are swiftly addressed. It's important to note that, out of respect for diverse beliefs, our operations observe a day of rest on Sundays. Despite this, our commitment to a short response time remains unchanged, ensuring that our clients experience efficient service whenever they need it.
Waste/Recycling Equipment Maintenance
Preventative Maintenance stands as a cornerstone in our commitment to optimizing the performance of your waste and recycling equipment. With a meticulous focus on the electrical, hydraulic, and structural/operational aspects, our comprehensive approach is designed to proactively identify and address potential issues before they impact operations. This strategic maintenance regimen is integral to ensuring the continued reliable operation of your machines. By routinely assessing and fine-tuning these key components, we aim to enhance the longevity and efficiency of your equipment, contributing to a seamless waste management process and minimizing unplanned downtime. Our professional team is dedicated to upholding the operational integrity of your machinery, allowing you to navigate the complexities of waste management with confidence.
Our meticulous refurbishment process is the key to revitalizing your machinery. We start by stripping down the machines for a detailed evaluation, leaving no part untouched. Structural, hydraulic, and electrical components undergo refurbishment as needed, ensuring that each element meets the highest standards of functionality. Following the refurbishment, our process includes thorough testing and confirmation, guaranteeing adherence to specifications and performance benchmarks. The end result is not just repaired machinery but reliable equipment that exceeds expectations. To underscore our commitment to quality, we back our work with a solid warranty, providing you with confidence in the enduring reliability of your equipment.
Vertical Balers and Compactor Services
Our Vertical Balers and Compactor Services are tailored to elevate the performance of your essential waste management equipment. Through a meticulous process, we begin with a comprehensive equipment evaluation, leaving no detail unchecked. Structural, hydraulic, and electrical components undergo a thorough refurbishment, ensuring optimal functionality. To guarantee peak performance, our services include hydraulic tank cleaning and replenishment with new oil and filters, promoting the longevity of your machinery. Each step is followed by rigorous testing and confirmation, ensuring that the equipment not only meets but exceeds specified standards. With a commitment to excellence, our services aim to enhance the efficiency and reliability of your vertical balers and compactors, contributing to a streamlined waste management process.
Our Onsite Mobile Repairs offer instant solutions right where you need them. With coverage spanning Michigan and the northern parts of Indiana and Ohio, our expert technicians are equipped to provide swift, on-the-spot resolutions to your waste and recycling equipment issues. 
Whether it's a sudden malfunction or routine maintenance, our responsive on-site services ensure minimal disruption to your operations. We understand the urgency of keeping your equipment in optimal condition, and our mobile repair team is committed to delivering efficient and effective solutions, bringing reliability directly to your doorstep.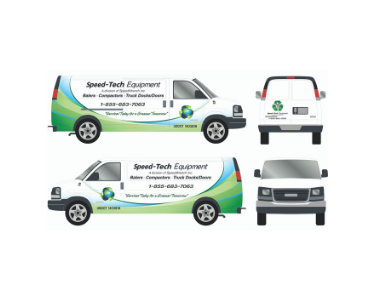 Recycling Management Services Conclusion
In the realm of Waste and recycling Solutions, our knowledgeable team stands ready to tackle your waste stream and recycling challenges head-on. With a deep understanding of industry intricacies, we offer tailored solutions designed to optimize efficiency and sustainability. Beyond merely addressing challenges, we take pride in assisting businesses in recapturing costs and transforming them into tangible savings.
By leveraging our expertise, we guide you through the intricacies of waste management, helping you not only navigate challenges but also uncover opportunities for cost-effective and environmentally responsible practices. Our commitment extends beyond problem-solving; it's about partnering with you to create a waste and recycling strategy that aligns with your goals and contributes to a greener, more efficient future.