Baler Safety Tips- How to Avoid Injuries When Using a Baler
By following these baler safety tips for operating a baler, you will decrease the risk of baler-related injuries in your company.
Compacting and baling equipment reduce large amounts of solid waste to smaller, more manageable units by utilizing powered rams. These machines are typically used by manufacturing companies to compact and bale large amounts of scrap and waste materials such as paper, cotton, and metals. On the other hand, retail and service industries are using these machines for paper and cardboard boxes.
Compactors compress the waste material into containers for transport. While baling equipment is designed to compress material and produce a bale that can be handled and transported as a unit.
It is extremely important to understand that when powerful metal equipment such as balers are used incorrectly, series injuries can occur. However, the majority of the injuries are preventable if these safety tips are followed.
Waste and recycling balers are very easy to use, and they make businesses more efficient by compressing waste into dense compact blocks. However, like any commercial or industrial machinery, balers should only be operated by trained staff and secure conditions.
Training your staff is key and it is vital that the vendor provides you with thorough instruction on using the machine safely, appropriate duty of care, how to bale out, how to ready the machine, how to change the banding and other simple maintenance and cleaning steps.
Safety Tips for Using a Baler
Never operate a baler without safety training and supervision for beginning uses.
Place clear warning signs next to waste baler to keep staff notified of existence.
Wear proper protective gear such as safety glasses, gloves, goggles, ear plugs, hard hats, and steel-toed shoes.
Power down your baler when clearing jams. It is essential to disconnect the machine's power supply to ensure baler will not reactivate once cleared.
Operators, remove key from switch when baler isn't in use.
Before use, a proper inspection should be completed to highlight any potential safety issues.
Display clear warning signs and safety decals.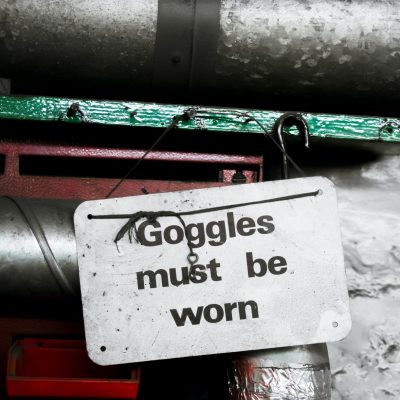 Safety Tips for Baling Out
Make sure you are using the correct baler banding. Baler banding differs in length, width, breaking strength, material, and quality.
Free the bale-out area from obstruction and personnel before baling out.
Ensure all equipment for baling out such as a pallet or trolley is near by.
Workers and employers should always keep baler safety in mind. When powerful metal equipment such as these balers are used incorrectly, serious injuries- including crushing, amputation, and even death- can occur. Following the manufacturer's safety recommendations along with proper training and regular inspections of your equipment will decrees with risks that are associated with balers.